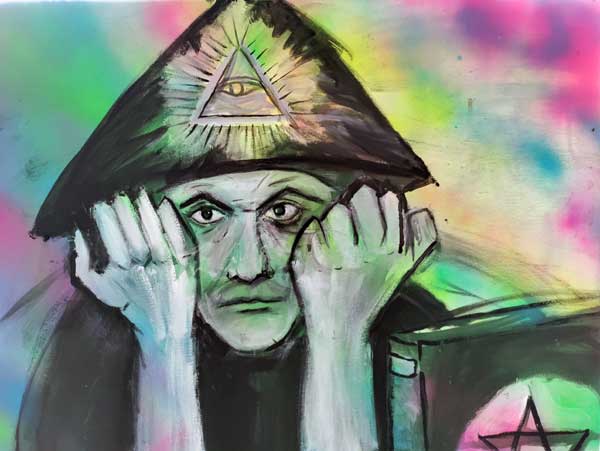 The infamous Aleister Crowley (rhymes with holy.) Acrylic on canvas, 24" x 18"
When I painted this, I grabbed a canvas that I had partially painted, aborted, then re-gessoed with the intent of repainting the canvas. On said canvas, I was originally painting my "Smokey and the Bandit" homage, and I had already named it by writing the name of that painting, "A Complete Lack of Respect for the Law" on it.
Given that Mr. Crowley wrote the Book of the Law, I thought that random happenstance was oddly appropriate.